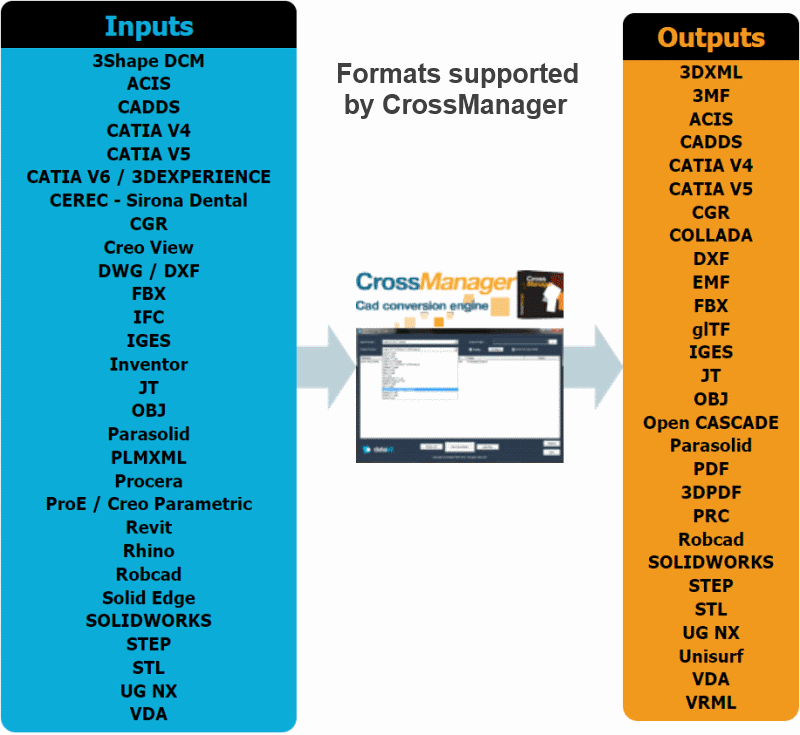 CrossManager 2021 Stand Alone : Imports and exports CAD formats without licenses of CAD softwares

including Catia v6

Integrated plug-ins for: 3ds Max, Open CASCADE, Rhino5, Rhino6, Solid Edge, SolidWorks, ThinkDesign

Tools to import, analyze, heal and export the models

Specialized direct two-way CAD converters/translators for Catia V4, Catia V5, Catia V6, Inventor, MasterCam, ProEngineer, SolidWorks, Unigraphics, TopSolid...
Direct translators
:
Catia 3D to IGES , Catia 2D to IGES and Catia 3D to SolidWorks and SolidWorks to Catia ...
SolidWorks plug-in :
CatiaV4 3D to SolidWorks, CatiaV5 3D to SolidWorks, SolidWorks 3D to Catia V4 and SolidWorks 3D to Catia V5 ...
Rhino: 4 to 7 plug-ins :
CatiaV4 3D Import, CatiaV4 2D Import, CatiaV5 3D Import ...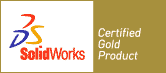 Datakit is GOLD certified by the SolidWorks Partner Program
CrossCad/Plugins for Rhino, SolidWorks, 3ds Max, SolidEdge, Open CASCADE



CAD formats translators -

More than 150 different translators available !!





Brief brochure about DATAKIT translators

Datakit-SolidWorks brochure

Datakit Rhinoceros brochure
www.datakit.com